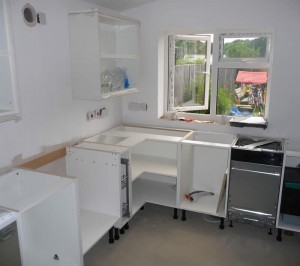 We offer a great kitchen fitting service as we have plumbers, carpenters, electricians and tillers all working for us so you get the full fitting package.
We also get great discounts from leading suppliers / designers in the Surrey / Hants area, and are more than happy to pass this saving on to you.
We also have specialist suppliers and fitters for granite / stone worktops that we are more than happy to manage on your behalf.
Kitchens can be an expensive one off purchase, So don't leave it to chance call Hogs Back Builders today to arrange for a site visit.