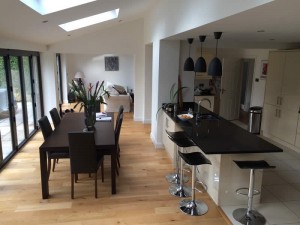 This is the way to make that house truly your home. With a total refurbishment you can really put your mark on a property and create the house you want to live in.
Many older houses are looking tired but with a total refurbishment you can put that sparkle back into them and really increase the value of the property.
Hogs Back Builders have the practicle and management skills to pull all the different elements into the build so you get a very consistent and high quality finish throughout.