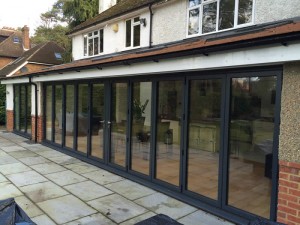 Hogs Back Builders are a local firm based at the Farnham end of the Hogs Back, servicing the surrounding area.
We carry out work with the same group of tradesmen that we have been working with for a number of years so as to keep a continuity of quality and professionalism in the service we provide, and have built up a very satisfied client list.
Hogs Back Builders is owned by its two directors Paul Munday and Ben Evans. Paul Munday is an experienced structural carpenter that has been in the building industry for 21 yrs. and has a wealth of experience in the domestic building sector and is the business operations manager for Hogs Back Builders.
Ben Evans Is a very highly trained heating engineer by trade but also brings to the firm a very keen eye for detail and oversees all our projects at the fit out stage. With this in mind what you get with Hogs Back Builders is a high level of service on site and off site. If there are variations to the project or changes you can be sure there is someone sending out the e-mails and phone calls making sure you are informed every step of the way.
Whilst on site things are being taken care of to make sure that quality and efficiency is delivered every time on time.
Please look at the case studies page for more info, I have tried to represent a few different scenarios in the four mentioned.
This is in no way exhaustive of what we have done or what we do.
Paul Munday